Throughout my travels, I've always prioritized certain experiences. The discovery of cool coffee shops, perusal of strange antique shops, purchase of that country's chocolate milk, and the exploration of museums (primarily art or history) are always, unfailingly, my priorities. No matter what, I know I will always enjoy my time in in at least one of those places.
To keep up with my recent writing theme of reflecting on my travels, I thought I'd lay out my all-time favorite museums. In my 24 years, I've definitely been to more than 50 museums and these were, in my opinion, the best of the best.
Polin Museum in Warsaw
During my unexpected trip to Warsaw in the spring of 2017, I had a lot of free time. My sister's company was hosting a bilennial conference there and so, while she was attending lectures and company bonding events, I got to go to whatever I felt like. Among my many adventures, I visited the POLIN Museum of the History of Polish Jews. It's was an incredibly emotional, yet beautiful, experience.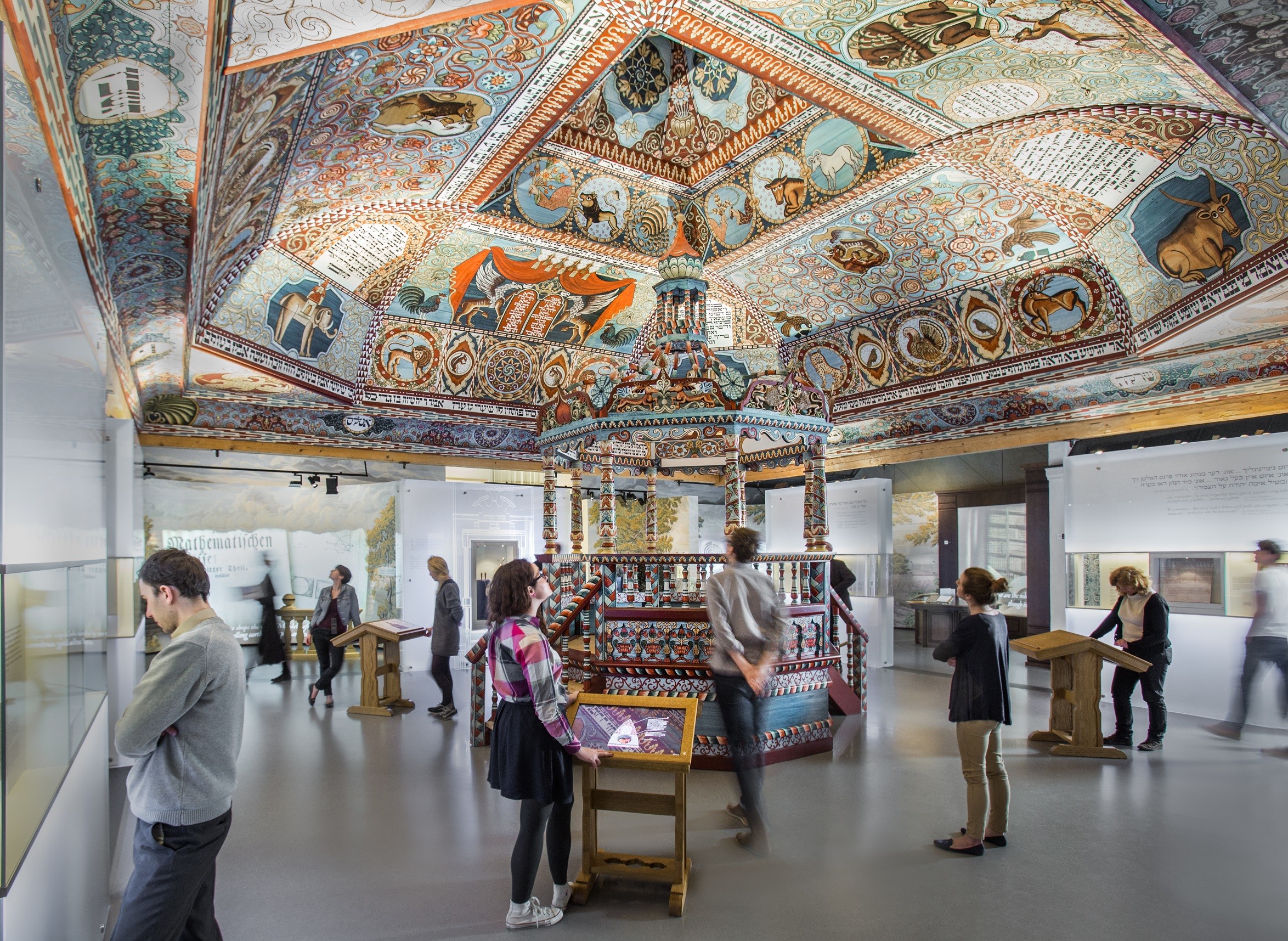 Bibliotheca Alexandrina, Egypt
When I was studying Arabic in Cairo a few years ago, I took a day trip up to Alexandria. Honestly, it was a weird and uncomfortable experience, due to my tour guide hitting on me, hugging me, and taking photos of me when I wasn't looking. But that's another story. Throughout that (very creepy day) there was really only one thing I enjoyed, and that was going to the the Bibliotecha Alexandrina. The Bibliotecha Alexandrina is sort of the second edition of the original Library of Alexandria, which was was tragically destroyed hundreds and hundreds of years ago.
It was filled with books from dozens of languages and hosted four museums, tons of art exhibits, a planetarium, and more. For me, the coolest part was the front of the building, which showed writings from 120 different languages. So cool!!
The National Art Center, Tokyo
I went to this museum with some friends when I was in Tokyo last November and all three of us were just floored with the collection. Altogether, the galleries we viewed were not as large as other museums we've been to, but we still spent two and a half hours there. We only left because the museum was closing. We probably could've spent another two hours there.
This was a creepy experience to say the least. The Designpanoptikum is not your typical museum. An intense old Russian photographer has spent his life collecting curious and macabre objects, primarily from the medical industry. While showing you around, he'll give you explanations on some of the more confusing contraptions and throw some riddles at you along the way. I highly recommend checking out this place if you are ever in Berlin!
The National Gallery in Edinburgh
In early autumn of 2017, my brother, younger sister and I traveled around the U.K. for two weeks. We went to London, Brighton, and Edinburgh and wow, was it amazing. I was surprised with how quickly I fell in love with Edinburgh, as it was my sister's idea to go there. The Scottish city wasn't even on my radar.
Out of all the things we did in Edinburgh (including touring every single Harry Potter site possible) going to the National Gallery was definitely one of my favorites.
The Egyptian Museum in Cairo, Egypt
I went to this museum three or four times when I was in Cairo and I never once got sick of it. It holds the largest collection of Egyptian artifacts, including a room full of mummies. The coolest thing I saw was the Rosetta Stone, although I waited rather impatiently for a huge group of tourists to make some room. If you're planning on visiting the Egyptian Museum in Cairo, I recommend you avoid going during the summer, as they don't have air conditioning.
Albertina in Vienna
This was the first museum that I remember ever really enjoying. I was 14, on a family trip through Austria and the Czech Republic, and absolutely in awe of what I saw at the Albertina in Vienna. It was the first time that I ever saw work by my now-favorite artist, René Magritte and the first time I ever realized how wacky and unconventional some art can be. Also, the interior of the Albertina is stunning.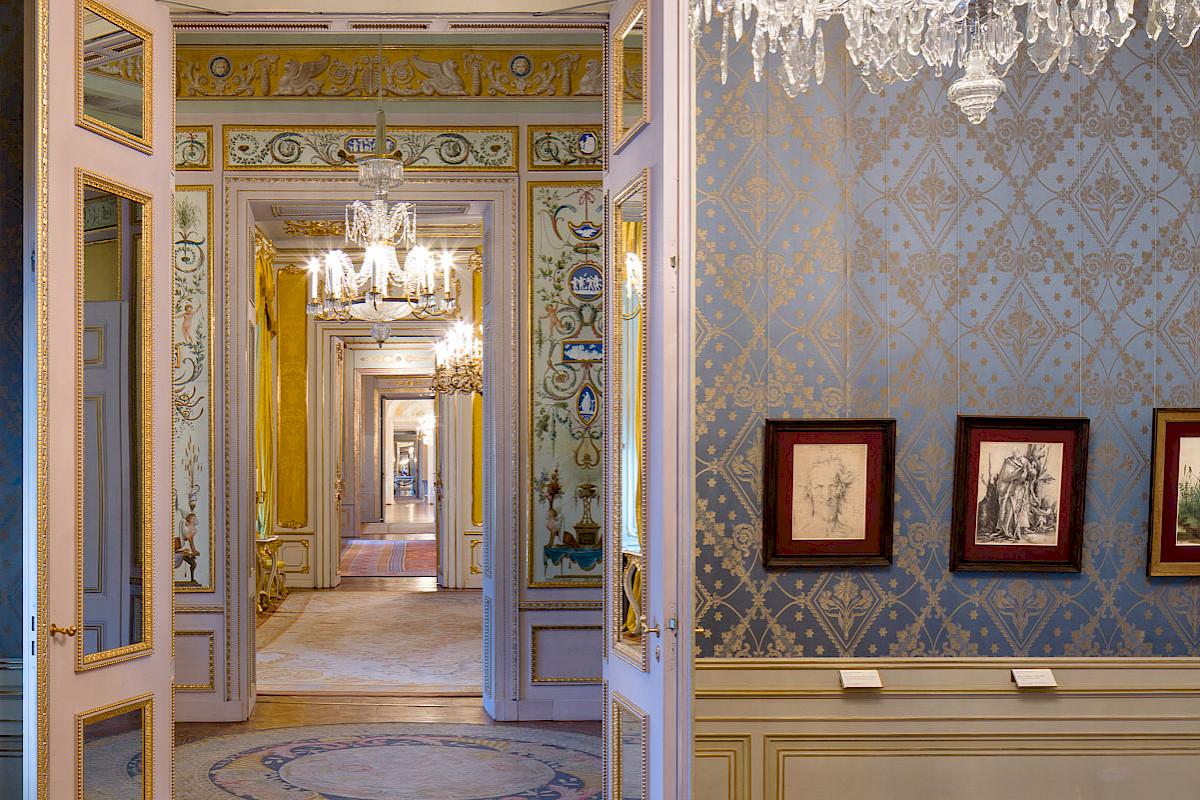 The Viktor Wynd Museum of Curiosities, Fine Art, and Natural History in London
Similar to the Designpanoptikum, the Viktor Wynd Museum by the Last Tuesday Society is a creepy but fascinating experience. It's in the basement of a low-lit bar and many houses items that shook me to my core. That's all I will say about it.
Neon Museum in Warsaw, Poland
I stumbled upon the Neon Museum by accident, when I was wandering around Warsaw. The concept intrigued me but what I found inside is what gave the Neon Museum a spot on this list. They had a massive collection of old neon signs the post-Cold War era in Warsaw. All those signs were all created in the 60s and 70s in an international attempt to reconcile socialism and consumerism. There's a wonderful amount of history at this museum that made it that much more enjoyable.
San Francisco MoMA
I only went here for the first time in January but it was another one of those places that I immediately loved. There was an awesome collection of works from some of the most famous artists, including my beloved Magritte and Basquiat. If I can find those two guys in a museum, I'm a very happy girl.
Magritte Museum in Brussels
It's no secret that I'm obsessed with Belgian surrealist artist Magritte and this museum in the E.U. capital should not come as a surprise. This is the epicenter of Magritte art and was one of the reasons that I chose to study French in Brussels a few years back. I came here so many times and, thanks to my student discount, I didn't do too much financial damage (except maybe in the gift shop.)
So there you have it. I'm sure this list will continue to grow as I explore the world more and I'll try to update it as much as I can.
Now it's your turn! What are your favorite museums?