I've spent so much time traveling abroad, that I haven't really spent much time exploring my own country. As the third largest country in the world, there's quite a lot to see. Living in Southern California, I'm fortunate enough to have a lot of the main American attractions within a 12-hour drive window, from Rosarito, Mexico to San Francisco.
Still, considering how large my country is, I have a lot more to see. My list has been growing for the past few years and it's about time I put it on paper, so to speak.
New Orleans, Louisiana
One of my closest friends lived in NOLA for 5 years and has been talking it for as long as I've known her. It seems like such a vibrant, close-knit community with an intense history. And who doesn't want to party for basically a month straight, covered in glitter and feathers?
Airboat Tour of the Swamplands
Whether I go through the Everglades in Florida or just past New Orleans, I'm going to make my way to the swamp lands. I think it'd be quite the experience, racing across the water in search of gators and waiting, completely still to see those two little eyes break the surface. Plus, I imagine that memories of dozens of horror films taking place here will make it ten times more exciting.
Washington D.C.
Out of all of these places, Washington D.C. has my highest priority. As both a history and an art nerd, the museums are really what draws me to my country's capital. The Smithsonian, National Gallery of Art, Holocaust Memorial Museum, The Newseum, and the National Portrait Gallery are calling my name.
Other than that, I'm interested in seeing what is perhaps the most beautiful and well cared-for city state in the country. From the Library of Congress and historical monuments to the gingerbread-like houses in Georgetown and decorated metro stations, there won't be a shortage of things to see. And don't even get me started on the springtime cherry blossoms.
It's crazy to me that I've not yet been to D.C., but in my defense, it's a four and a half hour flight.
Seattle, Washington
Apparently, Seattle celebrates more than 100 festivals in a single year, so I'm willing to go any time, as long as I catch one. I'm a huge fan of Death Cab for Cutie, Odesza, Jimi Hendrix, Nirvana, and Pearl Jam, and Seattle is where these legends were born. Also, it's only an hour flight or three-hour drive to Vancouver, so I could also try and squeeze in some time with my family there!
Portland, Oregon
Besides wanting to visit my cousin, Dylan, I mostly want to visit Portland for the coffee culture and indie bookshops. Plus, I hear there are some really amazing natural beauties just outside the city!
Nashville, Tennessee
Nashville is known for its lively country music scene and that's what attracts me the most. I also haven't been to this part of the States at all yet and I reckon this is a good place to start. The Belle Meade Plantation isn't too far away either and I'd be interested in seeing that side of my country's history.
New York City
I've been to NYC thrice in my life, once only last year. It's one of the single most entertaining places that I've ever been while also simultaneously being the most hectic. I love everything about the city and there's still so much that I haven't seen or done. My good friend, Parker, lives in Brooklyn and has offered me a place to stay while I'm there!
More than anything, I would just like to get to know the city on a more personal level. I'm not necessarily looking to go see all the most famous tourist destinations, rather to find those little local bookshops squeezed back in an alley and thrift stores that don't even have a name.
Miami, Florida
Miami seems to be one of the nightlife entertainment capitals of the country and one of the best places to party. I'm not one for crowds, so I'll be sure to avoid spring break here. Otherwise, I'll welcome those warm waters, even if they are mildly shark infested. And the Cuban food will be a nice bonus 🙂
Boston, Massachusetts
My sister lived in Boston for four years (and my brother for one) and has been talking about it non-stop ever since. It's roughly the same size as San Diego (aka not very big) so will be easy to see in just a few days. Part of my family came to Chester, Pennsylvania from England in 1672 and played an important role in the founding of our country. They then made their way over to Boston and some of my relatives are even buried in the Granary Burial Ground, where Paul Revere was laid to rest. I'd love to see that in person!
Salem, Massachusetts
Okay, I'm not gonna try and cover it up. I'm going to see where all that witch craziness went down. And to see The Satanic Temple. What can I say? I love creepy stuff.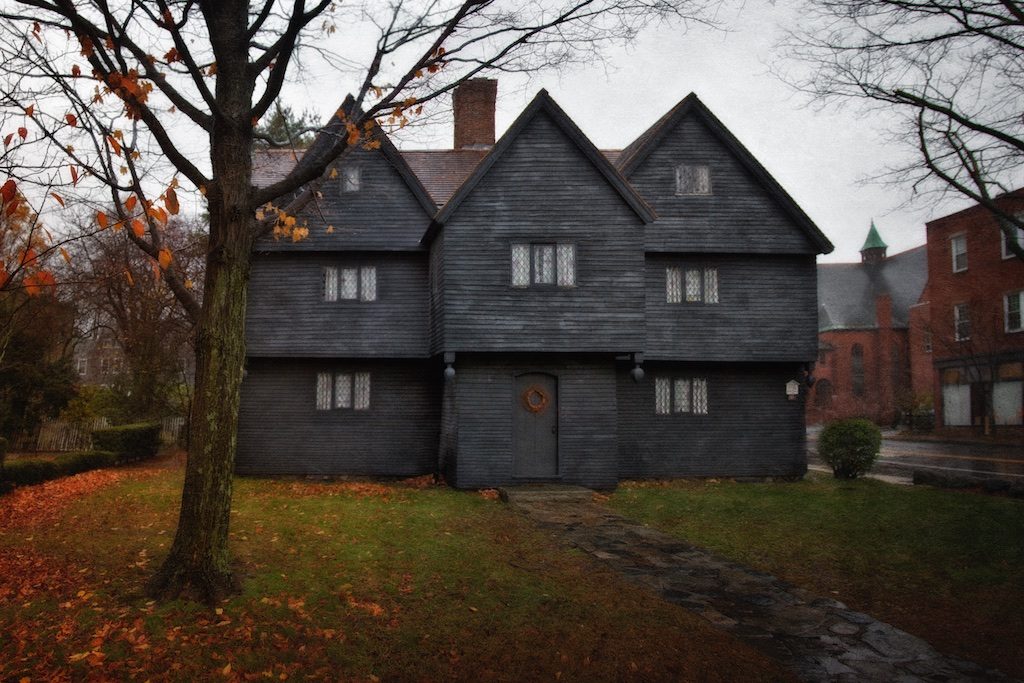 San Francisco, California
Lucky for me, SF is only an hour and a half away, by plane. Double lucky for me, I leave in one week to visit my friend up there. SF is the "cool place" to be and live, at least for people in my area. They've got an abundance of culture, cool architecture, coffee shops, bookstores (notice a pattern?) and fricken Alcatraz! Although I'm sure I probably won't have time to visit the latter next week, I know I'll get there sooner or later. Especially since it's so close!
I tend to get tunnel vision while I'm traveling and become obsessed with certain regions. I focused on Europe for a long time, then the Middle East, and am now more geared towards East Asia. But given the limited amount of time that I get off work to travel, international travel will be more difficult. The U.S. has so much to offer and a three-day trip to Seattle or a week in Miami will satisfy my travel craving for the time being and, I hope, give me a greater sense of connection to my home country.
What's on your American travel bucket list?