One of my favorite parts of traveling is visiting grocery stores. Not like little street casinos or markets, but big commercial chains. In France, the two biggest ones are Carrefour and Monoprix.
If you're from the States, you'll see that they are both pretty similar to Target. Foreign grocery stores are absolutely fascinating to explore, no matter what country. It's like stepping into a parallel universe.
Walking in, you are greeted by the usual blinding white lights and security guards that watch you reproachfully. I usually just go to the store to explore, not to make purchases, and like to walk up and down the aisles as if I were stuck in a labyrinth.
What To Buy: Chocolate
One thing you can always count on is an impressive collection of chocolate. Lindt, Cote d'Or, Kinder, Milka, and even the Carrefour brand are always a safe bet. They have all sorts of flavors that seem so similar, yet have a unique and individual taste of their own.
Since it is very hard to find Kinder, a German candy brand, in the United States, I like to buy bulk packages of SchokoBons, Kinder Surprise Eggs, White Chocolate Bueno Bars and those deliciously creamy Maxi chocolate bars. I bring them back to my family and friends, especially my little sister and other friends who have never visited Europe.
Pro Tip: The Fruit Section
The fruit section can be quite confusing. You don't just put them in bags and take them to check-out; you have to bag them, take them to a small kiosk, select the fruit you chose, weigh it, and attach the sticker that the machine prints out for you.
The first time I shopped at Carrefour, after waiting in line for the check-out for ten minutes, I had to go all the way back to the end of the line after weighing and marking my oranges and avocados.
I'm sorry to have to say this but…don't buy the avocados, it'll make you die a little inside. Living in California has given me both the blessing and the curse of enjoying the most deliciously plump avocados in the whole world (at least in my opinion.)
The Bakery (aka La Boulangerie)
Another fantastic feature of French grocery stores in the bakery. Fresh bread is baked every day, and you are presented with a wide variety of handmade, delicate gateaux, pastries, tarts, and any other sweet and delicious pastries you could want. What's more is, no matter what store or country you are in Europe, you have a pretty safe bet of finding some sort of bread or brioche with heavenly chocolate bits in them. In France, that would be Brioche Pasquier's PITCH. It's just so dang tasty.
What To Buy: The Cheese
Me, being the cheese-lover I am, cannot resist exploring and raiding the cheese section. France has all you could ever want and more. Cheese from all animals; goats, sheep, cows. They have soft cheese and hard cheese and sharp cheese.
Over the years, I have collected a specific group of favorites that go well with different meals. For example, Comté goes fantastic with a freshly baked baguette and a glass of red wine. Then Triloni, a softer cheese targeted at kids, goes well on thinly sliced and toasted bread, for early mornings before work or school. And then you have Camembert. This spread cheese is most enjoyable on a grainy, brown, and soft sliced bread. I tend to put an almost ridiculous amount of the cheese on my bread.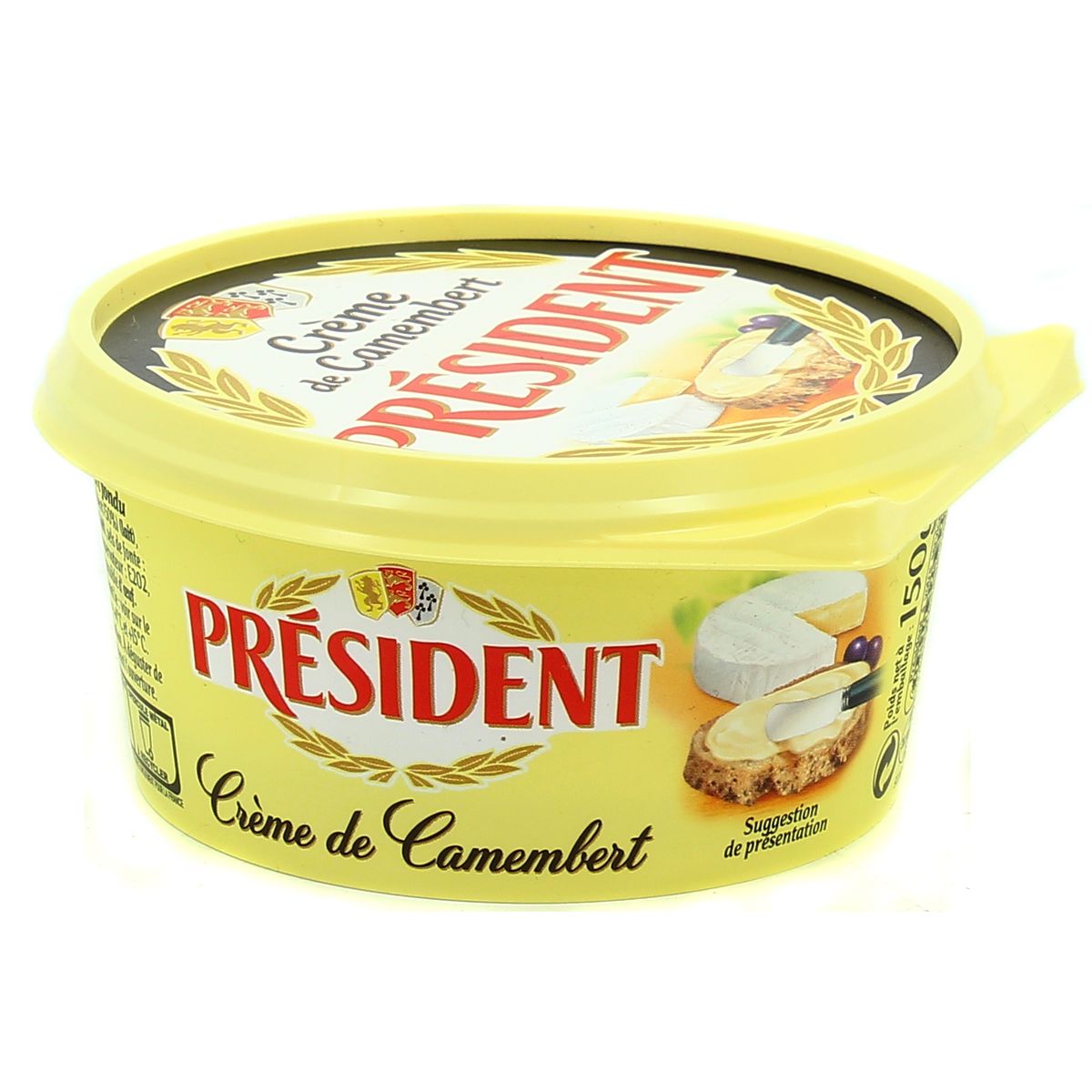 Fleurette or Creme Fraiche is a delicious heavy cream that goes well over steamed or baked cauliflower or green beans, or as an addition to any soup.In Nice, the sweet orange juice is popular. It is not uncommon to see even adults buying two or three large jugs of it.
Le Pharmacie
Also, every Carrefour, and many Monoprixs, have a Pharmacie section. Here they sell all sorts of medicine, but most importantly, beauty products. France is the epicenter of facial and skin care.
There is always a wide variety of creams and powders and sprays that will change your life and take ten years off of your skin, leaving you looking like a freshly polished angel baby. But above all the others, I recommend the Eau Thermale (Thermal Water) by Avène. I like to give my face a light spray after exfoliating or showering and let it sit for a few minutes before patting my face dry. It has done wonders to my skin.
Lastly, if you find yourself at a Carrefour in Belgium, please go get these coconut biscuits.
There is so much to do and explore at grocery stores all over. I've visited all sorts of stores in the Netherlands, Germany, the UK, and Mexico, as well as France of course. There's always something to learn, whether it be a new vocabulary word or a peek into what that culture values or finds most popular. Visiting local stores can give you great insight into the local culture. Plus, if you're on a budget like I always am, it's always a safe bet for your wallet 🙂
Talk soon,
Elena.