France is known all around for it's food, particularly its pastries, which are considered to be perfect in presentation, texture, and flavor. Perfect in every way imaginable really. As a broke college student in both Nice and Paris, patisseries and boulangeries were my saving grace. For only a few euros, I could get a coffee, pastry, and maybe even a sandwich or quiche.
Although many cities in the States play host to some very authentic French bakeries, it's never the same outside of France. That country is the only place you can truly experience the magic of French pastries. If you find yourself in this magnificent country, you might be overwhelmed with all the choices, as there are many different types of French pastries. I'll try to do my best to help you a bit with that.
Let's take a look at the best french pastries to order in a bakery, and how to say it.
How To Order In French
We have to start here. The French take etiquette very seriously, so you'll always need to speak to a worker at the bakeries formally. To politely order food or drinks in French, you'll need to say:
Je voudrais un [insert item] s'il vous plaît. – I would like a _ please.
If you are wanting it to sound a bit more natural, you can say: Puis-je avoir un [insert item] s'il vous plaît.
Click here to listen to the pronunciation and listen to the most common phrases said in a French restaurant or cafe.
Types Of French Pastries
Most of the pastries and breads sold at bakeries are preservative-free and made from local and/or natural ingredients. Often, a boulangeries recipes have been passed down from generations and you'll always find some sweets with seasonal fruit. One of the most famous aspects of a French pastries is the melt-in-your-mouth, flakiness of the cooked dough. But you'll just have to experience that for yourself some day.
There will always be a large selection of impeccably presented pastries in the display case and, chances are, you won't know what a lot of them are. But you'll be safe to choose any of the following, as these are, in my opinion, the best French pastries to order at a bakery.
Pain aux Raisin
Also known as 'escargot' for it's snail shell design, a pain au raisin is essentially a sweet, cinnamony bun, spun with raisins and with a crème pâtissièrer center. This pastry is usually eaten at breakfast.
Éclair
An éclair (meaning 'lightning' in French) is an oblong choux pastry filled with custard and topped with a stripe of fondant icing. The treat is named for the speed at which one typically consumes an éclair. The most common flavor is chocolate, but I myself prefer a coffee-flavored éclair. Un éclair café.
Chouquette
Often times, chouquettes (a bun-like choux pastry, often referred to as the French puff pastry) will be placed in a small wicker basket by the register. It's not uncommon for someone to order one or two pieces along with the rest of their order, and even pod one in their mouth before heading home. The best part of a chouquette is the pearl sugar on top!
Croissant and Pain aux Chocolat
This list would not be complete with the two staples of French pastry: the croissant and the pain aux chocolat. These are classic French breakfast pastries and it is almost impossible for a true French baker to mess these up.
Many people believe that French people eat croissants all the time, however this is not necessarily the case. Eating a croissant multiple times a week (as many study abroad students do) would be the equivalent of an American eating a cinnamon roll or cheese danish that much, which is a lot of sugar. The French treat the croissant as more of a special, once-a-month treat.
Macaron
The French have been eating macarons since the 1500s and, boy, have they perfected the hell out of them. Although cream squished between two almond-based cookies seems simple, the classic French macaron is anything but. Shops like LAC, which can be found all over France, offer dozens of flavors. My favorite are are noix de coco and vanille.
Mille-Feuille
Mille-Feuille, or 'a thousand sheets' is one of the most revered French pastries and was first created in 1651. Similar to the Napoleon pastry, a mille-feuille is made of dozens of razor-thin slices of fluffy vanilla cake and cream filling. It is traditionally topped with sweet fondant and a chocolate spiderweb design.
Palmier
A palmier is a heart-shaped cookie, meets a croissant, meets a puff pastry. It's sugar crusted, folded dozens of times, and baked until it's crust is crunch and honey-colored. Fair warning: it's a bit messy.
Tarte aux Fruits
The French like to make a lot of cakes and tartes, and the tarte aux fruits is the king of them all. This is one of those pastries which will have flavorful, seasonal fruit. Try to find a tarte with strawberries, if you can.
Keep in mind that many pastry shops and bakeries also have their own specialty items, which are worth giving a try as well. If you only have a few euros to spare, the most important French desserts to try, in my opinion, are the éclairs and macarons.
Bonus List: French Pain
'Pain' is the word for 'bread' in French, and my life is a pain without French bread. I would be doing you a dishonor if I didn't include a small section on the best breads to buy at a French bakery.
Although patisseries specialize in pastries and boulangeries specialize in bread, you can often find a combination at both. Many patisseries have sections dedicated to the sale of bread, usually held in delicate brown whicker baskets. These are my three favorites.
Pain Tradition
Your typical flour, yeast, salt bread, a pain tradition cannot have been frozen. This is the classic French baguette that you've seen everywhere, and you'll never the first time you break off a piece of a fresh, aromatic pain tradition.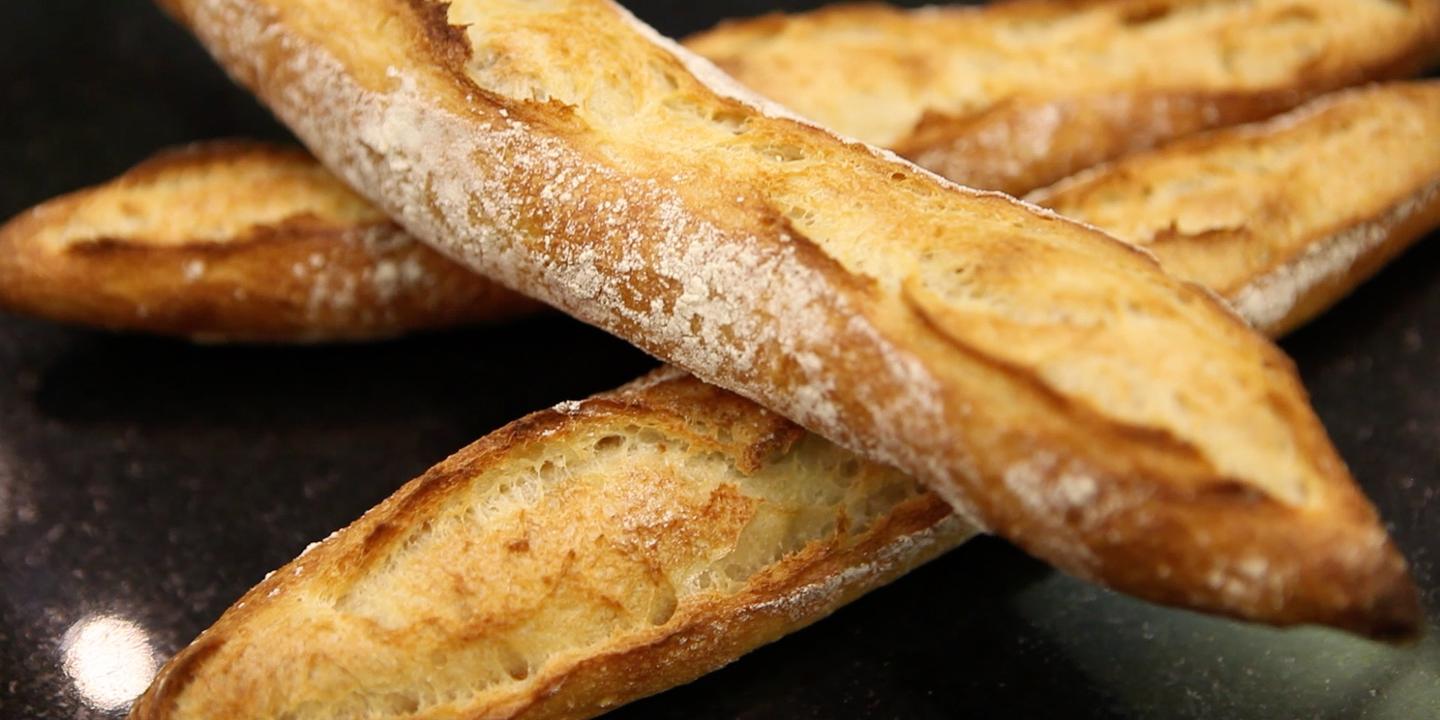 Carré Pain Maison
French for 'house,' a pain maison means it was made at that bakery, day-of. Although this bread might look like your typical Wonderbread, it is anything but. It's light and sweat; a bread so soft that you can crush it in your hand with easy effort. I enjoy my Carré Pain Maison toasted with butter 🙂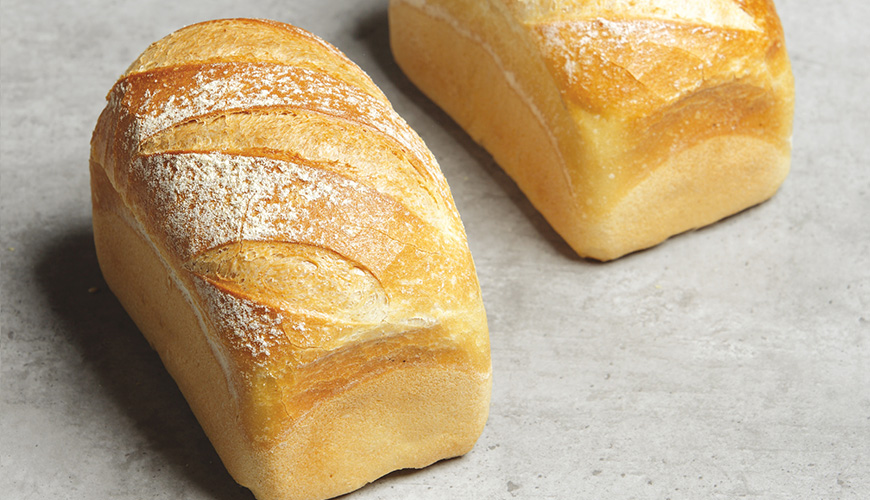 Pain de Campagne
I prefer to eat the thick-crusted pain de campagne with traditional Lebanese hummus (which you can find at Monoprix) or some classic compté cheese. It's the perfect bread to bring on a picnic.
(I should still add that groceries stores like Carrefour and Monoprix provided impressive food at affordable prices as well.)
Advice and Etiquette
All stores in France must legally be closed one day a week and patisseries are normally closed on Mondays. I'd often go to the bakery near my house on Sundays and buy bread for the following day, so, God forbid, I don't have to go all day without bread. But in case of emergencies, grocery stores will have suitable bread as well, often fresh and made that day.
You'll find the best bread from a bakery early in the morning, since it's fresh-out-of-the-oven. Most places sell out of the good stuff by the early afternoon, so keep that in mind. Finally, stay in line. The French take their etiquette seriously so, as I mentioned, always use formal language and form an organize line.
Finally, check out this wonderful graphic that Kate Spade made of the best French pastries!
Bon appetit.