I am a romantic. What can I say? I've grown up reading about celebrity love stories in magazines and teens that fall in love after the apocalypse in young adult novels. Almost all of the greatest loves (and tragedies) of my life have been painful and incurable. I've started to think of myself as a hopeless poet who is forever a slave to forbidden or unrequited love.
Well, one of those loves was a European boy named Theo who I shared a hostel room with in Berlin. He was the single most interesting person that I've ever met. He was half French and half German, with war stories to share from his grandparents. We would converse in French, German, and English, often in the same conversation.
His dad is a big doctor-guy, so Theo has lived in some of the biggest capitals in the world: London, Paris, Johannesburg, Mumbai, Singapore. He drove tuk-tuks in the hectic streets of Mumbai when he was fourteen and played soccer at the most expensive house in the world. When we were together, for that one week, he took advanced German classes and got accepted into the Techincal University of Munich. I always thought I had some interesting stories, but mine paled in comparison to his.
I was alone in the hostel room for a few days, until in walked a cute, skinny boy. We bonded quickly but, for deep-rooted issues of mine that are too difficult to explain, I resisted the temptation to truly grow close to him. Yet, those moments where we literally ate a candle-lit dinner or held hands as we walked along the Spree river, made that pretty hard.
He told me how he never had a best friend since he moved around so much. I told him things I had never told anyone. Shameful secrets and character flaws of mine. But also some of my most desperate desires. And he shared his right back with me. We opened up to each other in a way that neither of us had ever done.
It's hard for me to put into words how crazy that week was with Theo. I went on a roller coaster of emotions, from elation to panic to full-fledged infatuation. I remember we stared at this big, futuristic-looking building across the river from us and tried to imagine what it would be for in another universe.
I, being a creative, guessed that it would be a school for wizards or philosophers or alchemists. Theo, being more logically-oriented, theorized that it would be a school for astrophysicists who were trying to create our own black hole. It was cool to see how our minds were so different.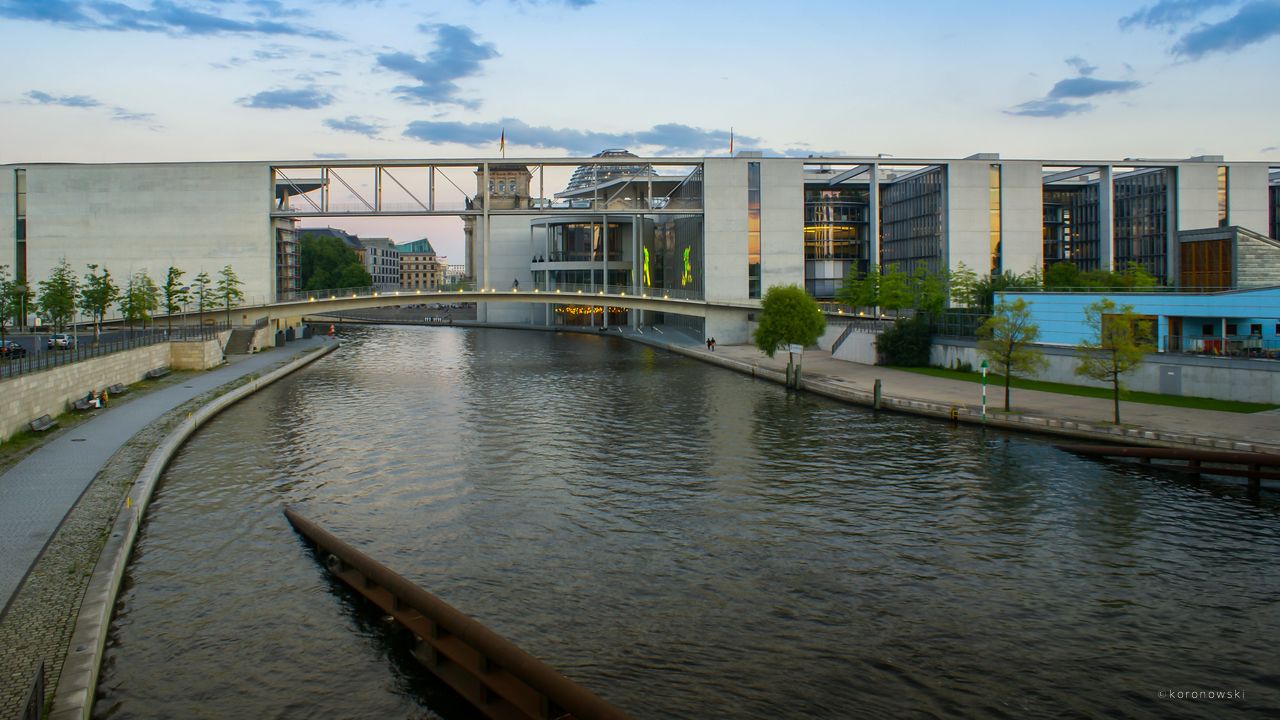 In one week, I learned more about myself than I had in a long time. I found a person who I really, honestly, and truly think I could spend the rest of my life with, even though I had only just met him. I remember thinking, if I had one minute to name one person to marry, it'd be Theo. 
Every word out of his mouth fascinated me and I was drunk on infatuation. I resisted the urge to share tender moments with him but when the sun went down, we were pulled together as if by strings.
On our last night together, we ate currywurst and sat in a park. I laid my head on his lap and he played with my hair. We had never shared a kiss but were still so intimate. I felt myself feeling for him and started to panic. But he calmed me down and convinced me to stay out a few more hours. Not a lot of people can do that.
In the early hours of the morning, when I knew I would only have a couple hours of sleep before I had to leave for the airport, we fell asleep. Him on the top bunk, me on the bottom. I felt like there was nothing separating us.
When my alarm sounded at six a.m., I realized Theo was still awake. Or maybe he had woken up to the alarm too. I gathered my things and got dressed as he watched sadly. We didn't say a word the whole time. But just before I left, when my luggage was wheeled right up to the door, I turned to look at him. We just stared at each other for a moment. Then I stepped up on the bottom bunk so that I met his eye line. I looked at him and he looked at me and then we were kissing. It felt like an eternity and it felt right and it felt very well-deserved. But I knew I was on a tight schedule so I left him with nothing but a memory of me.
---